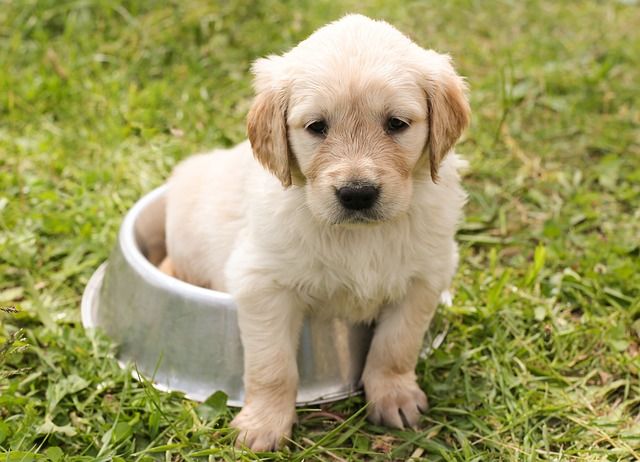 Calcium is a crucial element in the nutrition of dogs and puppies as well as cats and kittens.
The ratio of calcium to phosphorus is essential for bone health and to avoid serious problems.
Let's look at the most important aspects such as the amount in the food, excesses and deficiencies, the different types of calcium, etc. in a practical way.
Whether it is a homemade diet or a commercial diet, calcium must be present in adequate amounts for proper bone health and strength. If this balance is not met, it is very likely that the bone system will suffer problems such as serious as fractures.
An adult dog needs approximately 120 mg/kg/day of calcium. While a puppy needs more than double, that is, about 320 mg/kg/day of calcium. But that is only pure theory, and in practice it is useless.
Finely ground eggshell (ground in a coffee grinder) is an excellent source of calcium. The problem is that people who don't know how to do homemade diets learn on the internet that you always have to supplement with eggshell. Big mistake! If you don't know how to do it, it's better not to do it, you can create more problems than solutions.
Undoubtedly the best source of calcium, phosphorus and other high-quality nutrients are raw bones (chicken, rabbit, quail, etc.).
The problem here is all the myths that surround bones, so many people deprive their dogs of this mine of nutrients because of all the misinformation that the industry, veterinarians and especially the Internet have given us.
NEVER make a homemade diet without the supervision of a veterinarian or, even better, if you are an expert in dog nutrition.
And finally, there is a false belief that the more calcium we introduce into the puppies' diet, the more they will grow. People associate calcium with healthy bones and therefore growth, and while this is certainly true, more does not necessarily mean better.
There are homemade diets for puppies, but you have to know how to make them well, under the supervision of a veterinarian expert in dog nutrition. And, as a complement, quality commercial food, as well as leftovers of your food, in the right quantity.
Click here and fill out the questionnaire so that we can start working together.
Regards