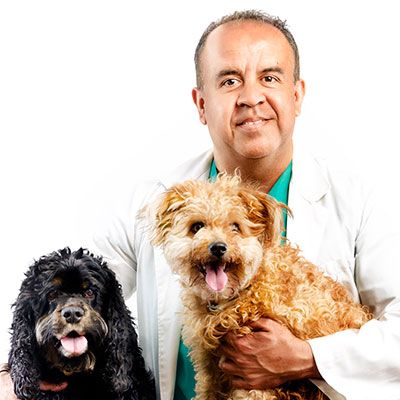 I'm a veterinarian and for more than 20 years I have been dedicated to dog and cat nutrition.
I can teach you, in the easiest and most straightforward way, how to prepare food for your 4-legged companion with fresh and natural food, whether it is healthy or sick; puppy, adult or elderly. Click on the following link and get to know me a little more:
https://nutritionistfordogs.com/carlos-alberto-gutierrez-bio/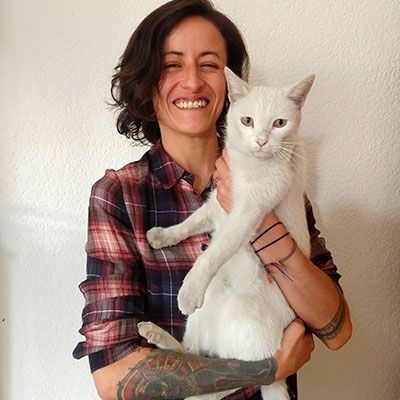 I'm the Community manager of Nutritionistfordog.com. In other words, I manage and administer social networks, and I do all this from Mexico City, where I live with my 4-legged companions.
My story with this wonderful team began when a friend shared valuable information from this website with me, which persuaded me to prepare more and more natural food, as I had already started to change the nutrition of my cats and my dog.
With Mascotte Gourmet already up and running—the business I set up where I make natural dishes for pets—I decided to write to MVZ (Mexican veterinary medicine degree) Carlos Alberto Gutiérrez, and set up a consultation with him. Fortunately for me, that conversation became the beginning of a long-lasting collaboration and to my becoming a proud member of the Nutritionistfordog.com family.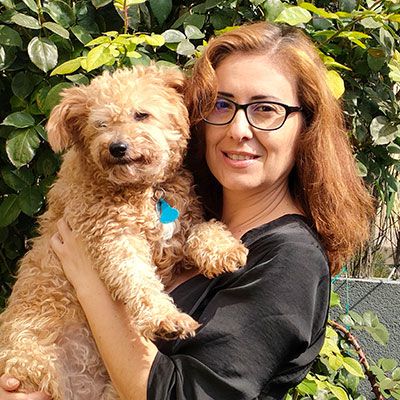 Although they are not getting any younger, I perfectly remember the day each of my dogs came into my life. But above all, I remember as if it were yesterday, the day some of them left forever.
All the love they have given me has led me to spend more than 6 years as a part of Nutricionistadeperros.com where I work with Carlos and the rest of the team as a copywriter.
If you believe that the best food you can give your dog is a bowl of kibble, I will be there, like the voice of your conscience, so that you put yourself into his skin, his paws, his ears and his eyes... into his whole being and understand that he does not eat that rubbish.
That he was not created by nature to be fed in the vile and cruel way that feed manufacturers and most vets recommend.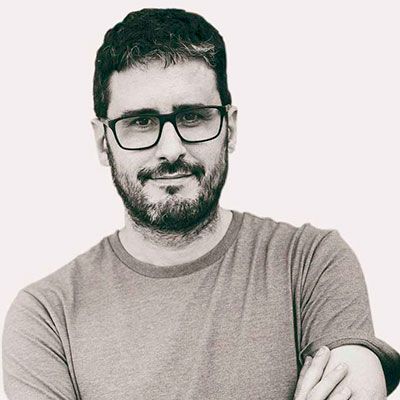 I'm a graphic and web designer. I love the visual aspect of any design but always from a functional point of view: "what doesn't communicate interferes".
I love movies, good books and, above all, walks and hiking. Fresh air gives me life.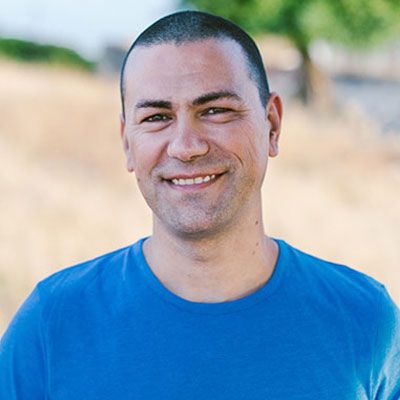 I am dedicated to helping digital businesses in every aspect of their technical side. I take care that the tools and automations are well geared up to avoid any headaches that could arise.
In addition, I am specialized in WordPress optimization and maintenance.
In digital launches, PLF, Webinar... I am also an expert in purchase funnels and automations.
If you want to know more, click here: https://antonioportillo.com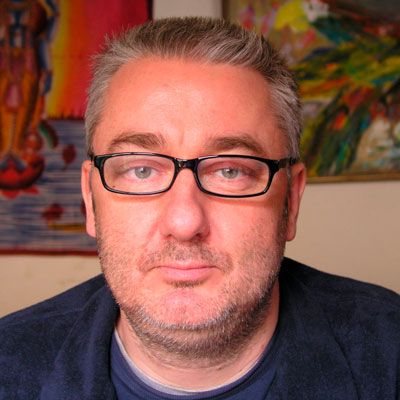 By profession, I am a computer scientist and have worked for British Airways at Heathrow as an analyst programmer and database administrator. I have also done graphic design and web projects for clients such as the New York Times and the International Herald Tribune.
I love learning as much as I can about science in general, especially astronomy and astrophysics. I am also fascinated by nature and love all animals, especially dogs! That's why I joined this project.
Here, I am mainly in charge of the English website: https://nutritionistfordogs.com/ to make sure that the texts are in perfect (or almost perfect) English, to take care of the general needs of our English-speaking readers, to translate books and web content from Spanish.
Another of my passions is traveling and learning languages.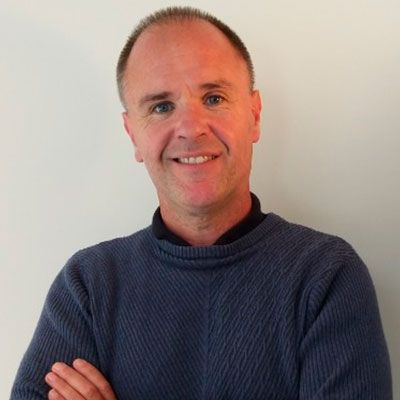 I have a degree in Computer Science, and I've been in the digital industry for more than 12 years.
My job is to help Nutricionistadeperros.com with their SEO needs, and to make sure that when you look for information to feed your puppy you will find us easily. And as you might expect from anybody working on this website, I am passionate about animals.
I also work closely with the Content Marketing and Design/Development teams.
I'm the closest thing to a real digital Jedi. You can find more information at the following link:  www.treydigital.com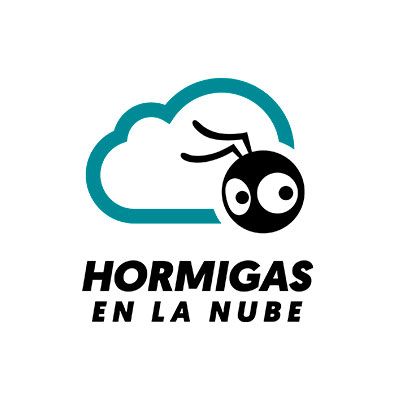 Javier Gobea (https://hormigasenlanube.com/) and his team oversee this website to make sure that WordPress does not give any problems and allows you to navigate "at full throttle".
Nutritionistfordog.com would not work without their technical support, plugin updates, and backups, but especially, without their ability to solve problems in record time and fix any incidents that can arise at any moment.
Like the good ants they are, they do everything they can tirelessly but with passion.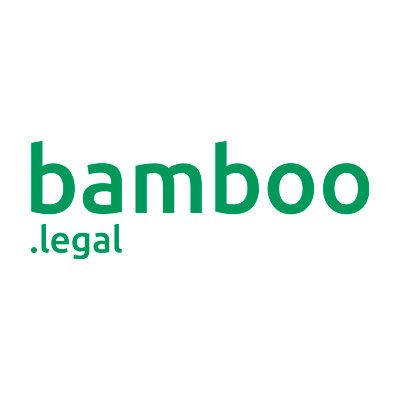 At Bamboo.legal, we support and defend the Nutritionistfordogs.com project, notifying and, if necessary, taking legal action against infringers, particularly for unauthorized use of content.
We are a law firm based in Madrid, specializing in intellectual property, patents, trademarks, designs, image, data protection and digital business. You can get to know us better by following this link: https://www.bamboo.legal/despacho-de-abogados-patentes-y-marcas-madrid/