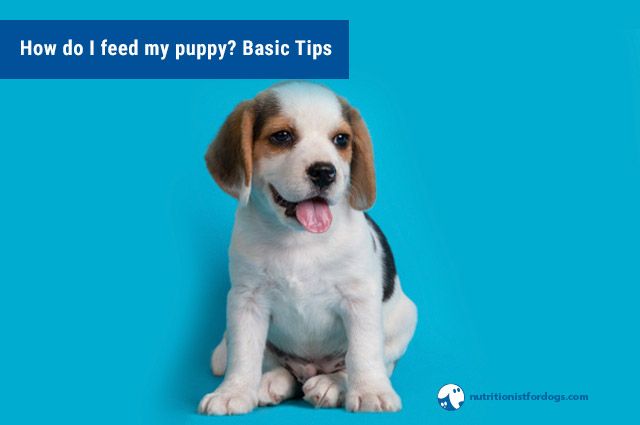 How do I feed my puppy? I'm going to give you some basic advice because it is a question that in these months comes in torrents to our canine and feline nutrition practice. Before talking about how to feed a puppy I want to make one thing very clear: A PUPPY IS A LIVING BEING.
Now I will also tell you what it is NOT: it is not a whim, nor a toy for children, nor, much less, a Christmas present.
I feel so bad to see how many puppies, who come home in December, end up ABANDONED or in the KENNEL, 6 months later, when they have grown up and have become naughty dogs, playful, that eat everything, which must be taken out several times a day to do their needs and play … Come on, they are companions that must be taken care of and as babies they are must be educated (if you do not know, consult a canine educator to help you).
But above all and above all (and many people do not see it), they give a lot of joy and will be part of our life for the next 10 – 15 years, and more if you give them quality of life, i.e. exercise, walking, love, hugs and natural food and NOT dry balls that do not spoil for God's sake!
For your puppy to grow up healthy, the food you feed him from the beginning is very important. I am going to give you some basic advice:
WHEN TO WEAN
For a puppy to achieve proper emotional development, it should never be separated from its mother before 45 days of age.
From 17 to 18 days the teeth start to come out and when he suckles they are like small needles that stick in the mother's teats and cause her a lot of pain, so you have to start feeding the puppy with porridge based on fresh food and not with feed (kibble).
This does not mean that you separate him from his mother, but that, from day 22 (more or less), you must substitute the main source of food (the milk he drinks from his mother) for the baby food, it can be homemade or commercial; as specialists we recommend homemade ones (if they are well-made) a thousand times more than the commercial ones.
This has to be done progressively so that in the end the main source of food is the baby food, and the mother's milk is only a complement.
WHAT TYPE OF FOOD SHOULD I GIVE HIM/HER AT WEANING?
The food that we should start to give him should be a soft mass. When the puppy asks for food (if there are several of them you will need help) take some food in your fingers and put it in his mouth (but don't put it in his mouth because he can choke if the food goes into his windpipe) and let him start swallowing. I recommend that you have the food prepared in a small, low dish (one small dish for each one or two puppies).
To begin with, you can make a porridge with boiled chicken meat with skin and all, grind it all very well until you make a porridge. Remember, the mother should NOT be removed, her milk should continue to be the main food, not the main food, but the main SUPPLEMENT.
HOW YOU TEACH HIM TO EAT
The puppy has to be accustomed to certain eating habits. You should feed the puppy 3 to 4 times a day. Leave the dish for 10-15 minutes and if he doesn't want it, take it away until the next feeding.
QUANTITY
That can be determined, but for practical purposes I would say that it is preferable to let him stay hungrier than to overfill him because the latter can lead to indigestion or paralytic ileus which is dangerous. At the slightest sign that the tummy starts to fill up, it's time to stop.
YOUR PUPPY WILL NOT BE HEALTHY IF YOU ONLY GIVE HIM PELLETS.
To have a healthy dog, you have to give him FRESH AND NATURAL FOOD and feed (pellets) as a complement.
The industry has made a fool of you with its marketing. A commercial food (no matter how good it is) can never compare to natural products.
I'm going to ask you a question: Would you listen to your pediatrician if he or she told you to feed your child a dry, highly processed food that contains everything the child needs and to give him or her nothing else (except water)? Of course, you wouldn't.
Since pellets are so healthy, according to the industry, why don't they feed us humans something similar? Because it's not healthy, plain and simple.
During the manufacture of the feed, countless nutrients, bacteria, enzymes… that are beneficial to the health of your dog are lost.
Do you think that feeding your partner naturally is difficult and time-consuming? Wrong!
HOW MANY NUTRIENTS THE PUPPY NEEDS. IS IT BETTER TO BE FAT OR THIN
The dog is a CARNIVORE, just like the wolf, the lion … Engrave this in your head.
Therefore, the puppy's diet should be high in fat and protein. This does not mean that he should become like a "cow". Many people think that if he is chubby he is healthy, and it is not so, not at all.
You have to be very careful because his bones are still very weak, they are still growing and overweight can affect him.
It is best to keep your puppy slightly underweight. He will have time, as an adult, to increase his muscle mass and reach the right weight, always avoiding OBESITY.
DO YOU WANT TO FEED HIM/HER IN A HEALTHY WAY?
I know you love your puppy, so you will do everything for him to grow up healthy and happy.
That's all for the moment. If you need more personalized advice, do not hesitate to contact us through our mail.
Subscribe to the free online workshop on nutrition for dogs
Greetings