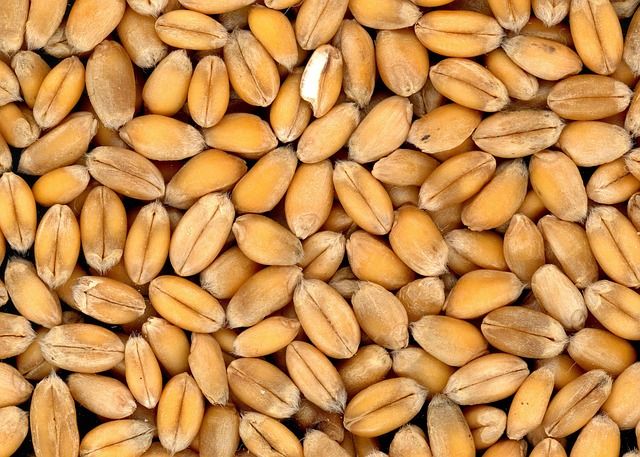 Cereals in dogs' diet: Have you noticed how you are being ripped off? First, I want to make one thing clear: THERE IS NO 100% COMPLETE and BALANCED FOOD. This is a myth that dog food industry has been trying to sell us for years. Another thing is a balanced and varied diet, which is very different.
Laboratories sell us their products as "nutritionally complete and 100% balanced" at the same price as animal proteins such as beef, veal, chicken, lamb and rabbit, when the fact is, their main ingredients are corn, wheat, rice or other cereals.
I've been working in nutritional consultation for both dogs and cats for many years, and for me, the most difficult thing is to get people to rethink their strongly held beliefs about their beloved, four-legged companions' nutrition.
Sometimes it can be disappointing as a veterinarian and specialist in this field to see my clients' faces when I tell them that there is no such thing as "100% balanced nutrition", and that they are not going to find it with me, or with the best nutritionist in the world.
We teach them to make balanced and varied diets, which is something else entirely.
As a veterinary nutritionist, I find it worrying how so many people come into my practice influenced by Internet forums where, in many cases, information without the slightest scientific basis can easily be spread.
Most of us want the best for our pets, and if we're told that a certain food contains all the nutrients our pet needs, we give it to them without stopping to think whether or not it is true, without realizing that we are being totally deceived!
Why am I telling you all this? Because dogs do not need cereals such as corn, rice and wheat in their diet. And while they can get by eating cereals, this is ABSOLUTELY NOT the best nutrition we can give to a healthy dog.
There are, of course, exceptions, such as in the case of animals with liver problems, which can be given rice as an energy source, in addition to including quality protein.
I have clients who ask me to include cereals in a diet I prepare their dog, for example, pasta or rice with chicken. Is this diet bad? NO.
Is it the best diet for dogs? NO.
Can it be it harmful in the medium or long term? YES, of course it can, because, if we consider their general health, cereals play a very small role in their diet. And it is even more problematic if they are intolerant to GLUTEN, in which case it is necessary to avoid cereals containing gluten.
Yes, I know what you're wondering: How do I feed my dog? By using your common sense, although it is not quite that simple.
There is no doubt that the best thing you can do for your dog or cat is to feed them a home-made diet.
Yes, with raw and cooked FRESH foods, where animal protein (bones and fat) will be the main source of nutrients and energy, accompanied by vegetables and other ingredients in differing proportions. I am not discarding cereals as part of a dog's diet, but they should not be the main base.
Let me be very clear: Cereals in dogs' diets are NOT included for the benefit of your dog's health, but for the benefit of the manufacturer's pocket!
I know that "grain-free" foods and other fads are all the rage right now, but remember this: A diet of natural foods, such as fresh beef or fish, apples and vegetables, is a hundred times better than even the best kibble on the market.
DOGS SHOULD NOT BE EATING DRY BALLS. In addition to being a poor, deficient diet, it is a humiliating mistreatment of your dog. How would you like to eat kibble every day? Of course not! Dogs should be eating FRESH FOOD.
If a client asks me to prepare a diet for his dog based on cereals, I try to make them understand that this is certainly not the best option.
Sometimes I succeed and sometimes I don't; I have lost clients for being honest with them. As I mentioned, the feed industry and the online forums have too much influence, but, fortunately, there are more and more of us who really do want the best for our dogs and cats.  
Click here and fill out the questionnaire so that we can start working together.
Best regards